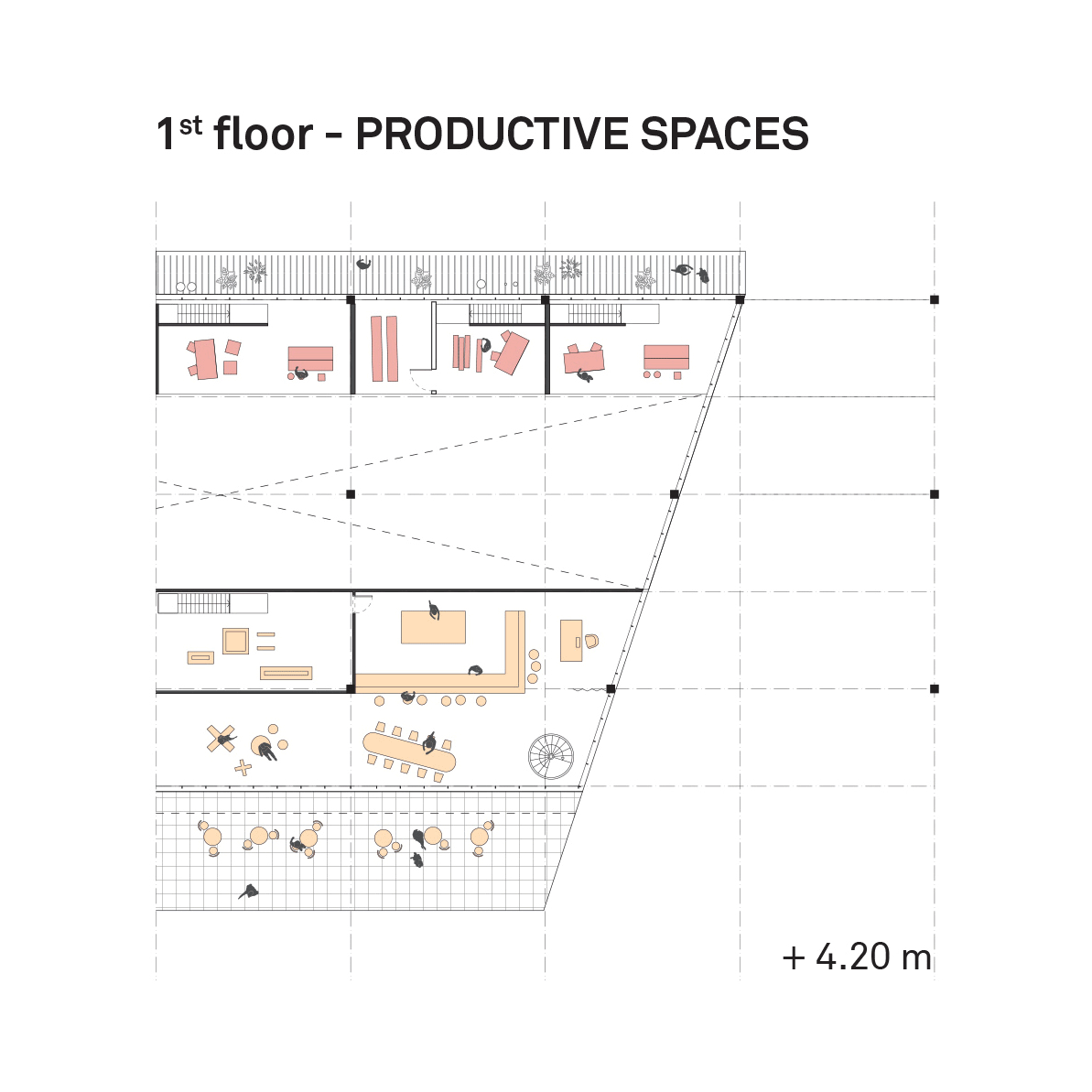 Der Januskopf


YEAR: 2019

STATUS: COMPETITION, Europan 15, 2ND PLACE
TEAM: OPS! (OF POSSIBLE SCENARIOS)
Der Januskopf is a design proposal for a system that integrates housing, productive spaces and public areas with the ambition to resolve the missing puzzle piece of Neu Marx neighbourhood, linking and framing different scales from urban to interior. Like the two-faced Roman god, Januskopf expresses itself through 2 opposite façades, responding to site's idiosyncrasies: a translucent and semi-open winter garden stands out against the busy and polluted

Rennweg, while a system of wide and gently-sloped terraces stretches out to the adjacent residential tissue in the south. Januskopf express most of its relation to the city at the ground level, convergence of commercial, transportation, and logistical nodes in local, urban, and regional scale.


Local: dedicated commercial space and multi-purpose hall that can be used as weekly markets, exhibition, and event space engages the surrounding neighbours as part of the development. Furthermore, features of the logistical hub such as 24/7 delivery pick up lockers addresses the last mile issue for both theresidents and wholesalers.


Urban: On top of the existing bus, train, and tram lines that connect the site to the city center, new pedestrian path, bridge, and bike lane connects the Northern and Southern part of the site that is disengaged. Material hub will draw the makers in Vienna to source materials and engage with resident makers.


Regional
: The material hub consolidates material from various wholesalers and material producers around the region. On top of the material flow, St. Marx

Biocenter station gives regional access to the site.