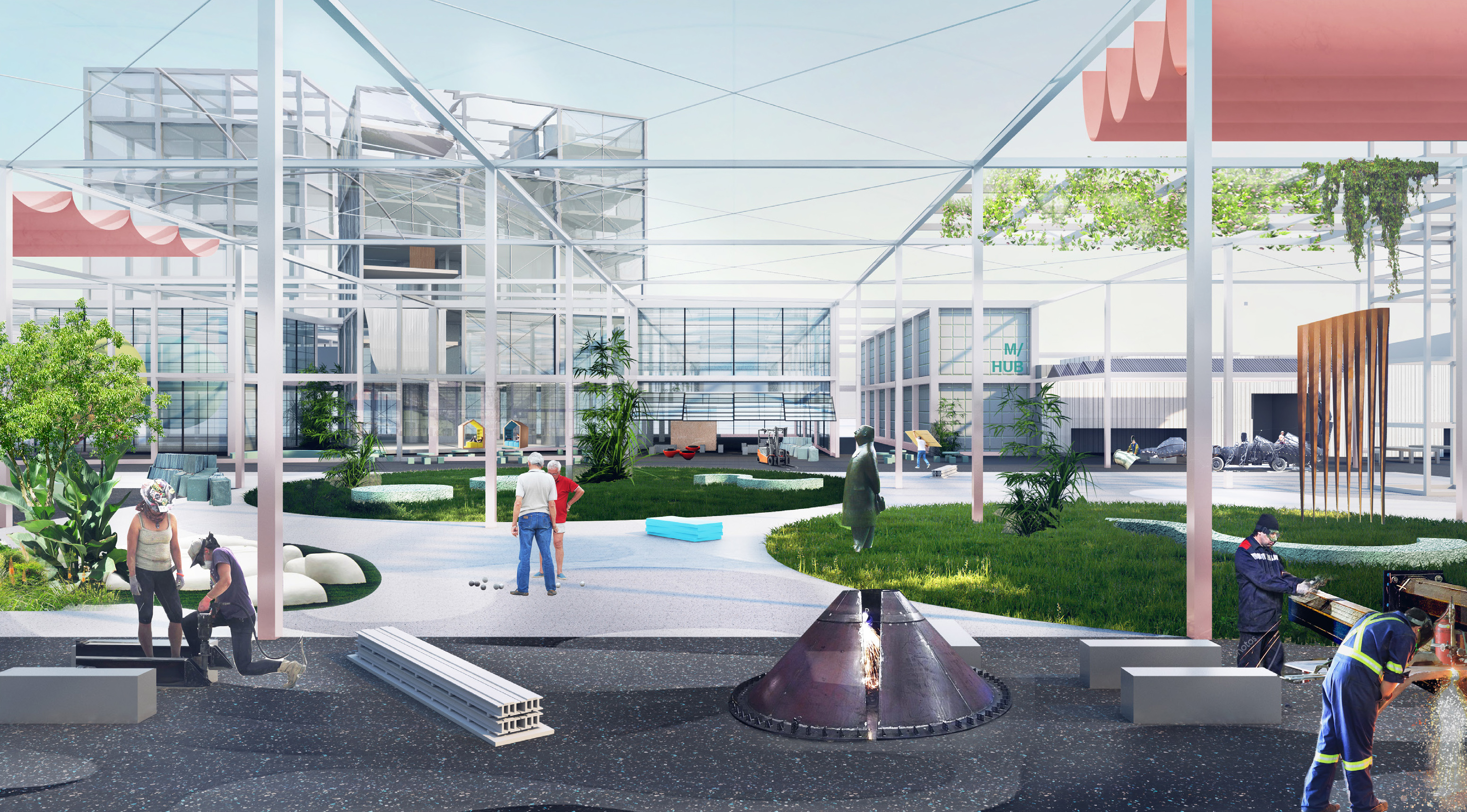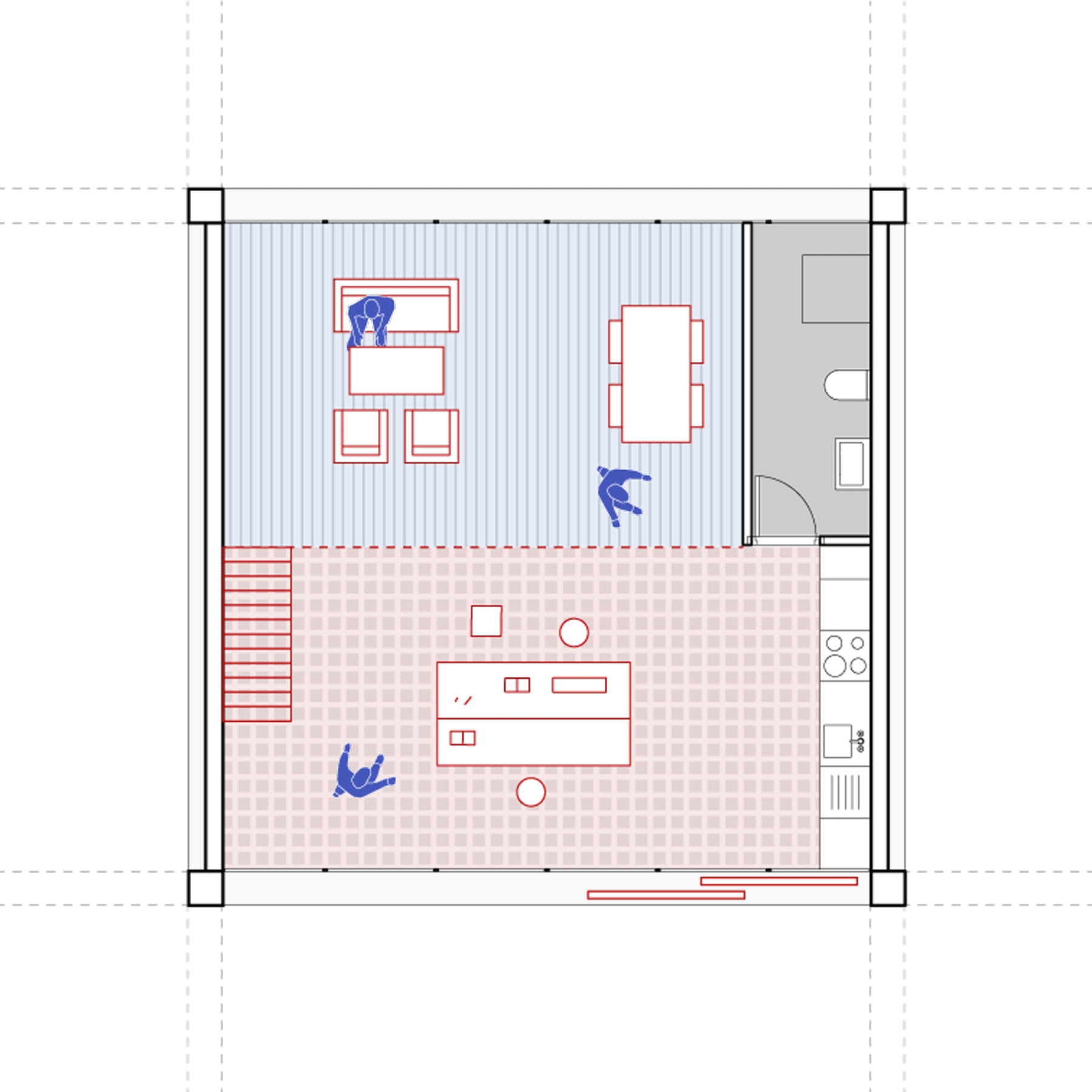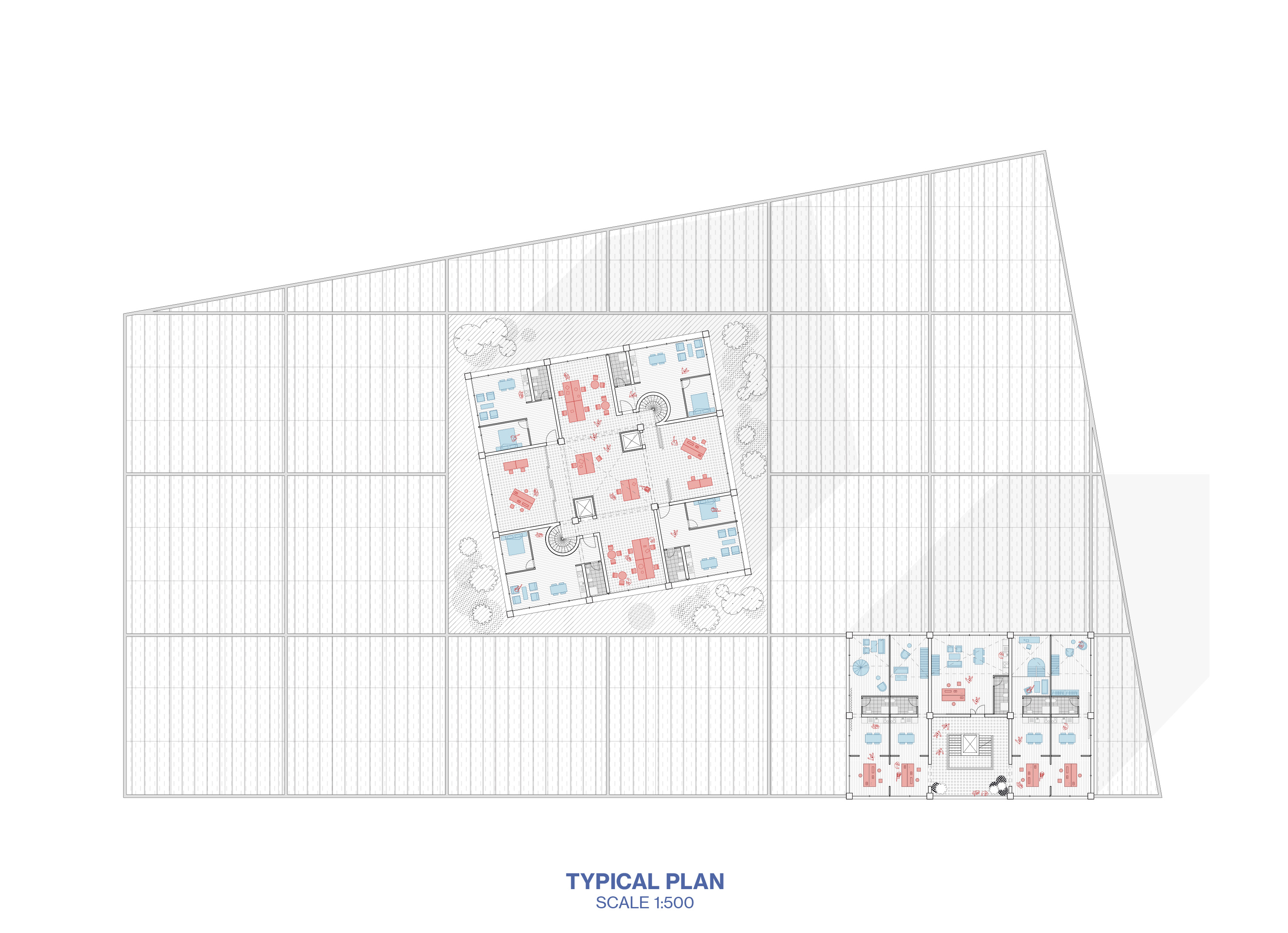 Squaring the Circle


YEAR: 2019

STATUS: COMPETITION, Europan 15, FINALIST
TEAM: OPS! (OF POSSIBLE SCENARIOS)

How can new urban and architectural developments account for decay of materials? Can buildings and structures, instead of static configurations, be able to absorb material and waste flows? Squaring the Circle is a vision for the M4H, a strategy that focuses on framing undefined spaces that act as a sponge where economical, material and waste flows can be absorbed and released.

Rotterdam had more houses demolished than built. Furthermore, 87% of demolition materials were deemed to be impossible or difficult to recycle and only 5% of demolition waste was recycled. As most post-war buildings will reach end of their lifespan, architects must account for the life cycle of the built environment.

We propose a city that is built on the value of voids as spaces for unforeseen potentialities and infrastructure as the tool to fluidify these opportunities.